Electronic Craps Cheating at Riverwalk Casino Hotel in Vicksburg
Electronic Craps Cheating at Riverwalk Casino Hotel in Vicksburg
Using a cheating technique has long been a popular method for dishonest people to try and win big at the casino.
Of course, over the years, the schemes used have gradually evolved. Nevertheless, in many cases, there is one constant that can be identified: the help of an employee of the gambling establishment.
Once again, this was seen at the Riverwalk Casino Hotel in Vicksburg, Mississippi.
There, a female dealer is currently being accused of cheating while supervising an electronic craps table, reported www.indiasneed.com.
Manual alteration of electronic craps results
The malicious dealer of the day is Valinda Jackson. She used to work at the Riverwalk Casino Hotel in Vicksburg. However, she is no longer on staff. She was fired after the management of the gaming establishment discovered that she had cheated while on duty at a table dedicated to electronic craps.
The incident took place on March 18, 2022. Our famous dealer allegedly took advantage of her position to manually change the results of certain games, which resulted in financial losses for the gaming complex.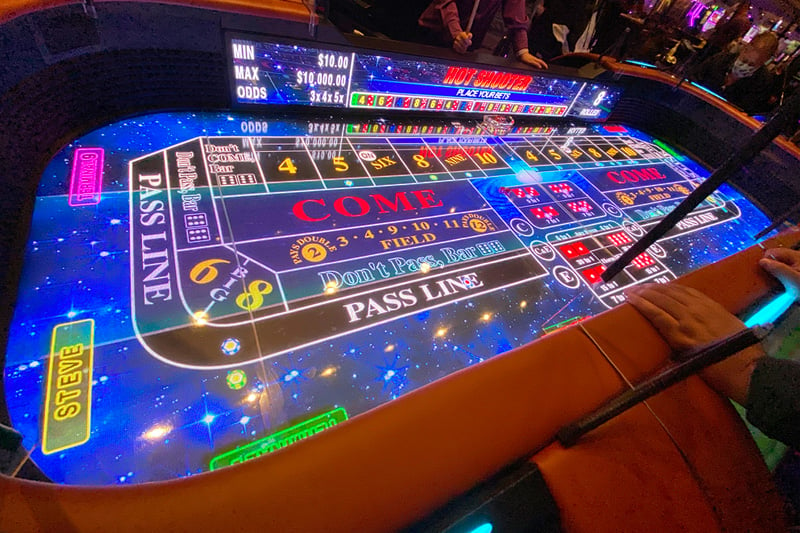 Unfortunately, not much more is known about this case. There is no indication of Valinda Jackson's possible accomplices or any specific reasons why she manually altered the results.
Also, no amount of money earned dishonestly through this cheating technique has been disclosed.
Admit the violations or take the case to court
As a result of the charges brought against her by the Riverwalk Casino Hotel in Vicksburg, dealer Valinda Jackson sought legal counsel and learned that she has only two options available to her.
She has the option of admitting to the offenses she allegedly committed in an attempt to reach an out-of-court settlement with the gaming complex. Alternatively, she may prefer to take the matter to court in an attempt to prove her innocence.
Unfortunately for her, in this case, she may face a fairly heavy penalty. Cheating at a casino is considered a Class C felony. This means that if she is found guilty of the charges, she could face jail time and a fine.
About the Riverwalk Casino Hotel in Vicksburg
Located in the small town of Vicksburg, Mississippi, 377 km north of New Orleans, the Riverwalk Casino Hotel offers an interesting range of games. It offers its customers more than 600 slot machines and various tables dedicated to traditional games. You can play blackjack, craps and roulette, among others.