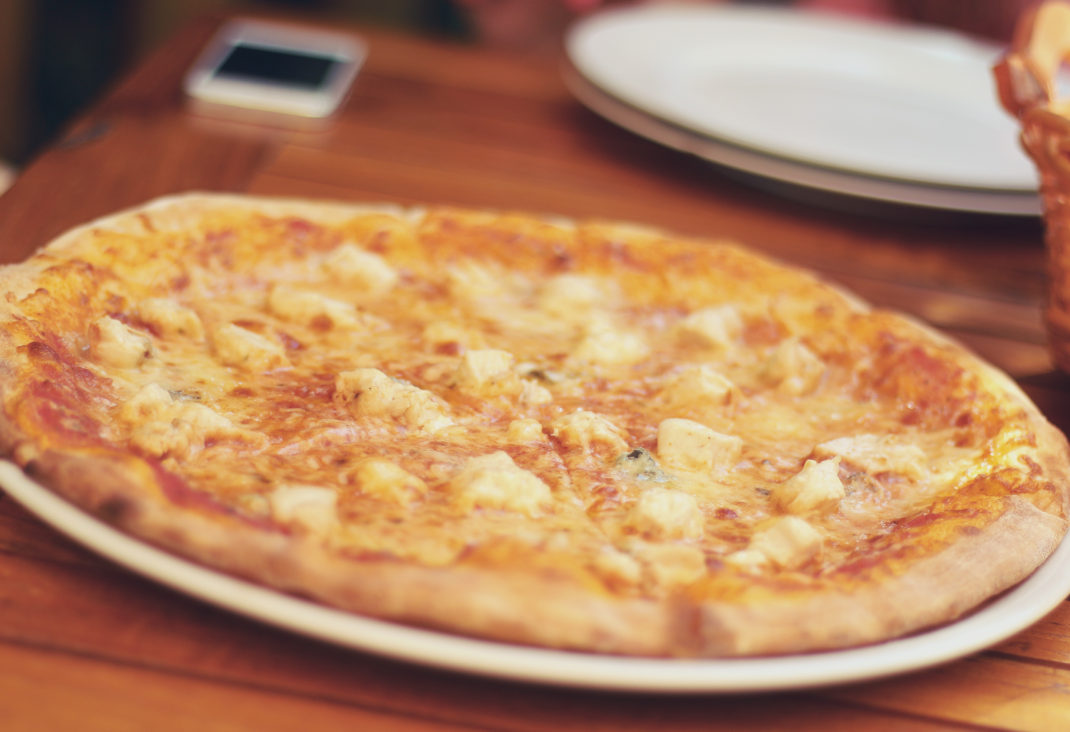 Try the Secret Pizza
Just arrived, hungry and tired? Then you would definitely want to consider the Cosmopolitan Secret Pizza place hidden inside the hotel. This small pizza joint is totally worth the hype and finding it is an adventure by itself, as there are no signs or directions to where the place actually is. When hungry and undecided as to where to have a bite around this magnificent establishment, then the pronounced pizza parlor is just for you. The Secret Pizza place keeps it simple but tasty – New York style slices or whole pizzas, with only a few places to sit and a simple assortment of seasonings.
Psstt, just follow the Cosmo's vintage records.