Spa at The Cosmopolitan

Envision Saharan Solace at the Vegas Spa
Looking to escape into a little  peace from the ear-splitting Strip? Then step inside Cosmo Sahra Spa & Hammam for calmness  and placidity. Designed with desert theme of serenity and stillness,  this spa is your luxurious journey to relaxation and rejuvenation.
Best Spa Award – 2015 Best of Las Vegas
Wide array of baths and massages
Revolutionary facial treatments
Spa suites for private spa and butler services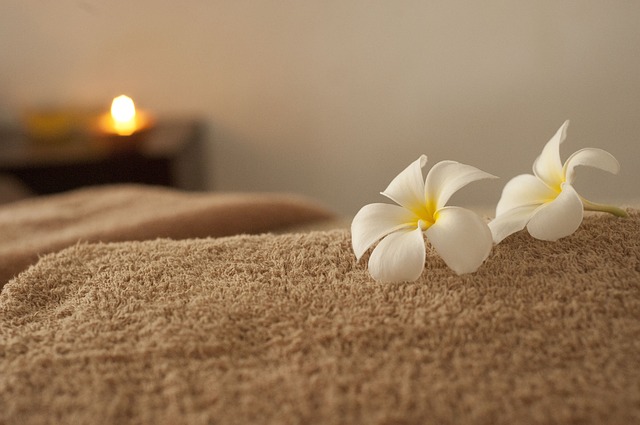 Opening Hours:

7AM – 8PM, daily

First appointment at 8AM

Reservation Contact:

Reservation available daily

Tel. no: 855.724.7258

Tel. no: 702.698.7171

Price Range:

US $35-45 for Spa Facility

US $135-450 for Treatments, Baths and Massages

Location:

West End Tower Level 14

The Cosmopolitan of Las Vegas
Sahra Hammam Treatments
Choose between the Red Flower Hammam Experience and Hammam Soap Ritual that both pay homage to the centuries-old practice of rejuvenation and purification. Shara Hammam offers body detoxification with steam treatments in soaking tubs, steam rooms and stone lounges.
Red Flower Hamman Experience
Time: 80 minutes
Olive Stone Scrub
Essential Oils
Pamper yourself with fruit, fragrance and flower oils as you eliminate toxins through the power of heat and steam therapy including the Red Flower's Coffee Lemon Blossom Olive Stone Scrub. So enjoy this therapeutic healing mechanism with Jasmine Rose Rhassoul Clay and Cardamom Amber Oil.
Hammam Soap Ritual
Time: 50 Minutes
Traditional Turkish style bath
Kese and Mitt
Try the ultimate traditional Turkish style bathing experience with the Hammam Soap Ritual. Following every step of the hammam tradition, including the soap scrub, the coarse mitt and the "kese" (keh-seh), (a rough cloth mitt) bathe in a blissful bubble bath at the Vegas spa.
Sahra Transformations
Choose amongst these therapeutic treatments to rejuvenate, relax and revitalize. Sahra Transformations are signature services with a spa concierge for a satisfying session.
Moroccan Journey
Time: 130 minutes
Black Soap
Eucalyptus Steam
Endorse in a colon cleanse detoxification, a fantasy en route to the marvelous Marrakesh, resting in transit like the ancient caravaneers. Explore the exfoliation procedure with volcanic black soap, traditional kese mitt body buffing and tea-soaked shea butter bamboo scrub. Benefit from the rhassoul clay masque and organic honey to vitalize your skin and improve texture and elasticity. For bath lovers, dip into a deep soaking bathtub, in the eucalyptus essence steam room as you revitalize your body and soul with a Sahara Signature Massage.
Aside from Moroccan Journey, you can also choose other treatments under Sahra Transformations for total body rejuvenation:
The Sahra Select (select two or three most popular treatments)
Body Massages
Skin Care
Facials
Nails
Massages
Sahra Spa offers a wide variety of body massages all designed to meet your body's specific needs
Sahra Desert Aromatherapy and Massage
Sahra Therapeutic Stone Massage
Sahra Signature Massage
Essential Massage
Balance and Harmony Massage
Massage Enhancements
Skin Care
Look and feel young with the spa's ultimate skin rejuvenation and pampering treatments. Skin care at Sahra Spa includes time-honored relaxation techniques combined with the latest in skin care science.
Decadent. Youth. Glow
Original Beauty Facial
Hydrafacial
Intraceuticals Oxygen Radiance Facial
Luxury Lift
Eyglo: Advance EGF Skin Imprinting Facial
Essential Facial
Clinical Age-Defying Facial
Facial Enhancements
Body Services
Spoil yourself with specialised Body Services to stimulate your body, mind, soul and skin!
Far East Renewal
Time: 80 minutes
Improve your blood circulation with a blissful body treatment and a customized massage using only organic ingredients to stimulate your skin. Feel fresh and revitalize your skin with sea algae, concentrated silk, rice bran, bamboo sap, and plum wine.
Herbal Fusion Detox
Time: 80 minutes
A secret to stress relief and energy increase with a detoxifying, warm, herbal poultice massage for a better body metabolism. Derive pleasure from a Dilo Nut exfoliation and Ginger Root mask taking off toxins.
Moonflower Ritual
Time: 80 minutes
Spark your sun-damaged skin with fantastic facials for a graceful glow with a Jasmine Rose clay treatment followed by a soothing body massage with moonflower oil, for a toned and radiant skin.
Illuminating Body Peel
Time: 50 minutes
Enjoy a glowing skin with an exfoliating treatment curating an effective blend of fruit, salicylic, and AHA acids and an Orange Blossom Moisturizer making your skin bright and beautiful.
Baths
Deep cleansing baths that includes scrubs, oils, and essences designed to energize and revive your spirit.
Red Flower Bathing Ritual
Detoxifying Bath
Nourishing Bath
Tension Relief Bath
Sahra & Spa Suites
Take a shine to the extravagant spa suites and discover the awesome spa amenities with your friends and family.
Sahra Spa Penthouse Suite
The segregated and secluded Spa Penthouse Suite caters to your privacy for some quality time with yourself and your closest friends.
A fancy, fully-furnished living and entertaining space with private spa accommodations is facilitated for your fantastic stay. Comfortable and sophisticated plush seating, a flat-screen TV, an iPod dock and a wet bar adds to the ambience. Super services in a private treatment area, with adjacent whirlpool tubs, a steam room, shower, changing and vanity space for an exquisite experience.
Booking is date-dependent and an hourly rate applies. For further information please email Spa Sales Manager here.
Spa Suites for two
Experience high-living in an exemplary spa suite for two, with a steam and shower room, deep soaking tub, relaxation space, and a private vanity area.
Sahra Spa and Hammam menu here
Price Range
Sahra Spa and Hammam's prices range from $35 to $ 450. As a spa guest, you can enjoy spa facility at $35 every Monday to Thursday and $45 every Friday and Sunday. Saturday's Spa Facility is reserved only for guests with treatments. The priciest treatment at this luxury spa is Sahra Transformations' Moroccan Journey at $450 dollars for 130 minutes. The treatment includes a cleansing experience with volcanic black soap inside the eucalyptus steam room followed by dual exfoliations with traditional kesse mitt body buffing and a soothing tea infused shea butter scrub. The treatment ends with Sahra Signature Massage to give your body and spirit its total renewal.
Reviews
TripAdvisor's good reviews about Sahra Spa and Hammam commend the spa's awesome massages. TripAdvisor reviewer NurseAsh1121 mentions the experience at the spa as "worth every penny" and adds, "my friends and I were treated like royalty from the moment we walked in til the moment we walked out." Foursquare reviewer Sofia J says "I would definitely recommend their spa service (the signature massage). The ambiance and facilities are amazing!" However, another TripAdvisor reviewer 302BarbaraS302 mentions the space of the spa, "it was attractive and the staff are friendly, but the spa was very small." Overall, the spa has a high rating on  TripAdvisor, Yelp and Foursquare.