Meetings and Events
The Cosmopolitan of Las Vegas Means Business
Whether you have 10 or 5,000 business guests, the Cosmopolitan of Las Vegas  is the perfect venue for you. Strategically-located with the latest in event and meeting technologies, the Cosmo meeting and event venues can give you the best location as it allows business guests quick transition from meeting areas to leisure areas.
2015 Gold Platter Award from Meeting and Convention Magazine
Spacious business and convention venues
Specialized service from the Cosmo's Sales and Curatorial Teams
Superior catering services
Features the latest in meeting technologies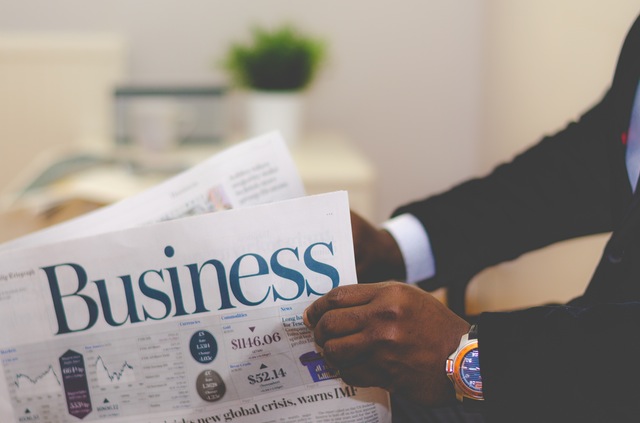 Source: Pexels
Meeting and Event Venues
With in-house audio and video technologies, and assistance from the Cosmo's Sales and Curatorial Teams, you can get the best out of your meeting or event at the Cosmopolitan of Las Vegas. Contact the Sales and Curatorial teams at 702-698-7500 and get information and advice from an event expert, whether it is in selecting the venue, catering or the overall organization.
For business venues, here are your choices:
The Chelsea
At 40,000 square feet, the Chelsea is a spacious venue for business meetings and events. This venue has an avant-garde approach to meetings and entertainment as the Chelsea offers a stunning combination of industrial grit and artistic glamour in its theater-like, glass factory design. This transformable space features vintage chandeliers, vintage lobby bars, private VIP opera boxes and a decorative grand staircase. The Chelsea has two levels and offers guests flexibility and convenience as it uses the latest technology in event planning and meeting. The Chelsea is also steps away from the Cosmopolitan's restaurants, lounges, bars and gaming floor.
Second FloorWatch movie online Rings (2017)
Call it the Las Vegas Conference Market, the second floor of the Cosmopolitan of Las Vegas includes a 20,000 square feet of common area surrounded by meeting and conference rooms that can be conveniently closed off to the public, transforming the area into a private meeting space. The area features 9 individual meeting rooms plus two boardrooms that can each occupy up to 22 persons.
Third Floor
The third floor features a total of 100,000 square feet of conference space which includes the Business Center conveniently located in the middle. It also includes three ballrooms in three different sizes – 8,500 square feet, 15,000 square feet and 27,000 square feet.
Fourth Floor
The fourth floor contains three ballrooms with the largest one at 37,000 square feet. It also houses 17 meeting rooms in various sizes and 15,000 square feet of common, pre-function business space.
To check out the floor plans and capacity spread of the Cosmo's 2nd, 3rd and 4th floor, click here.
Reception Suites
For smaller groups, the Reception Suite is a good option. Whether it be for a late night business meeting or a midday lunch or social event, the Reception Suite is a charming space that can be reconfigured to suit the needs of the guests. It is 1,050 square feet with an eight-seater conference and dining area. The suite also has a bathroom and oversized shower, a pull-down Murphy bed, a wet bar and a state-of-the-art kitchen.
For Reception Suite group reservation, click here. You may also read more about the Reception Suite from the Cosmo's official page here.
Source: Pexels
Business Center
For your business needs, the Cosmopolitan has a 24-hour FedEx Office Print and Ship Center that has printing, copying and binding services. You may also avail of the Business Center's technological resources like internet connectivity, faxing and computer rental. Other available services are guest package services, packing and shipping as well as pre-conference assistance.
For more information about the Cosmopolitan's Business Center, visit the official page here.
Reviews
Reviewers noted the Cosmo's modern meeting and event venues including the latest audio and video technologies. Other reviewers also commended the convenience of the meeting areas as they are accessible to the restaurants and leisure areas. "It is easy to navigate," says TripAdvisor reviewer We_Love_Colorado_4, "with so many places to eat and relax, you can stay on site if needed." Some reviewers, however, do not like that the Cosmo often has crowded public areas while a few mention some unsatisfactory experience concerning Cosmopolitan's customer service. Overall, the hotel gets excellent guest  ratings on TripAdvisor, you can read more of those reviews here.